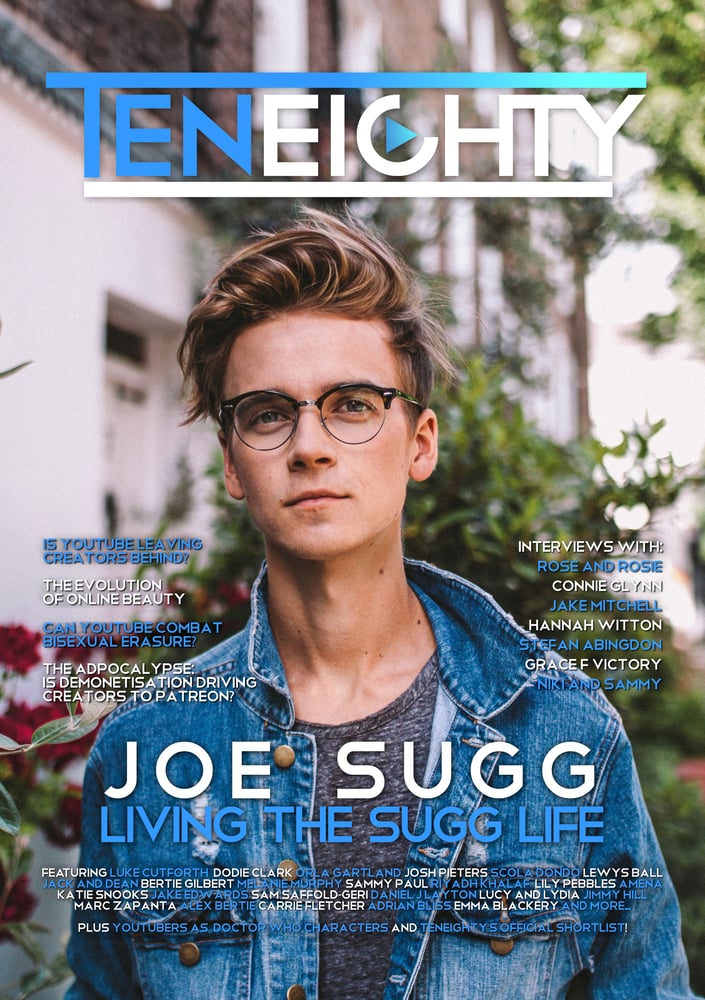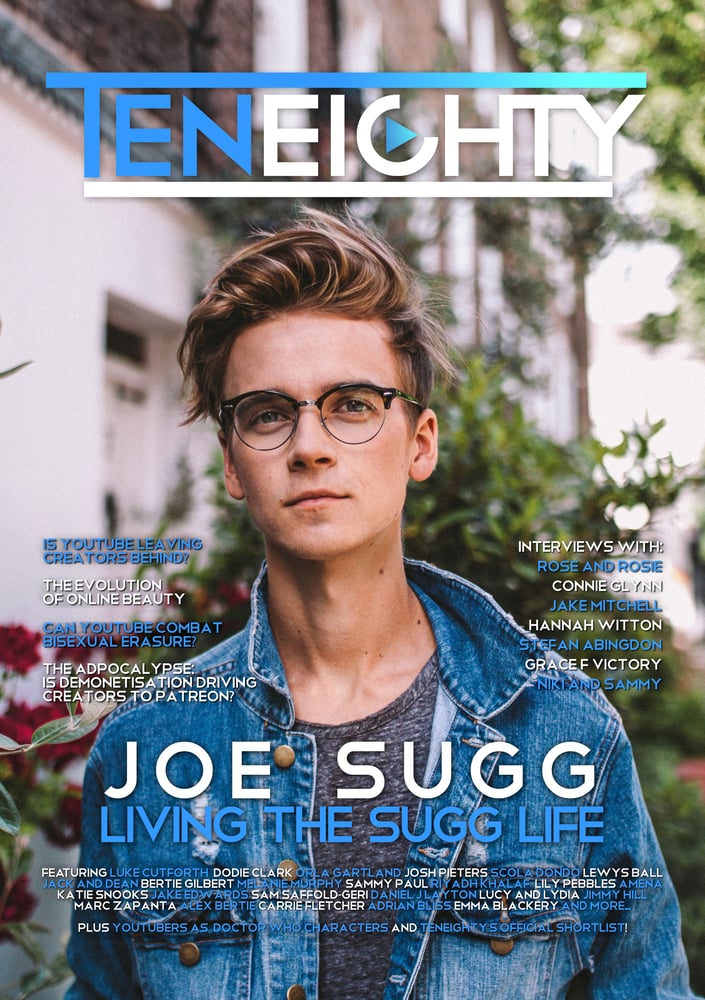 TenEighty Magazine Issue 04 (August 2017)
£5.00
TenEighty presents a fourth physical magazine featuring an exclusive interview with cover star Joe Sugg.
In the interview, Joe Sugg tells TenEighty about his journey from the rooftop to vlogging and beyond. As one of YouTube's biggest ever successes, Joe opens up about life in the spotlight and what goes on when the camera turns off.
The 76-page magazine also includes interviews with Rose Ellen Dix and Rosie Spaughton, Connie Glynn, Jake Mitchell, Hannah Witton, Stefan Abingdon, Grace F Victory and Niki and Sammy Albon.
It also features articles such as Is YouTube Leaving Creators Behind?, Can YouTube Combat Bisexual Erasure?, The Adpocalypse: Is Demonetisation Driving Creators To Patreon? and The Evolution of Online Beauty. As well as the best of the Weekly Round-Up, our favourite Five of the Best columns and News Bites, TenEighty's 2017 Shortlist, and much more.
The magazine is A4 glossy and aims to serve as a snapshot of the UK YouTube community in 2017.
A very limited run is available to purchase online now for those who cannot purchase from the YouTube Creator Store in London, UK or Summer in the City 2017.
Post and packaging is priced at standard delivery, however, signed delivery is available on request.