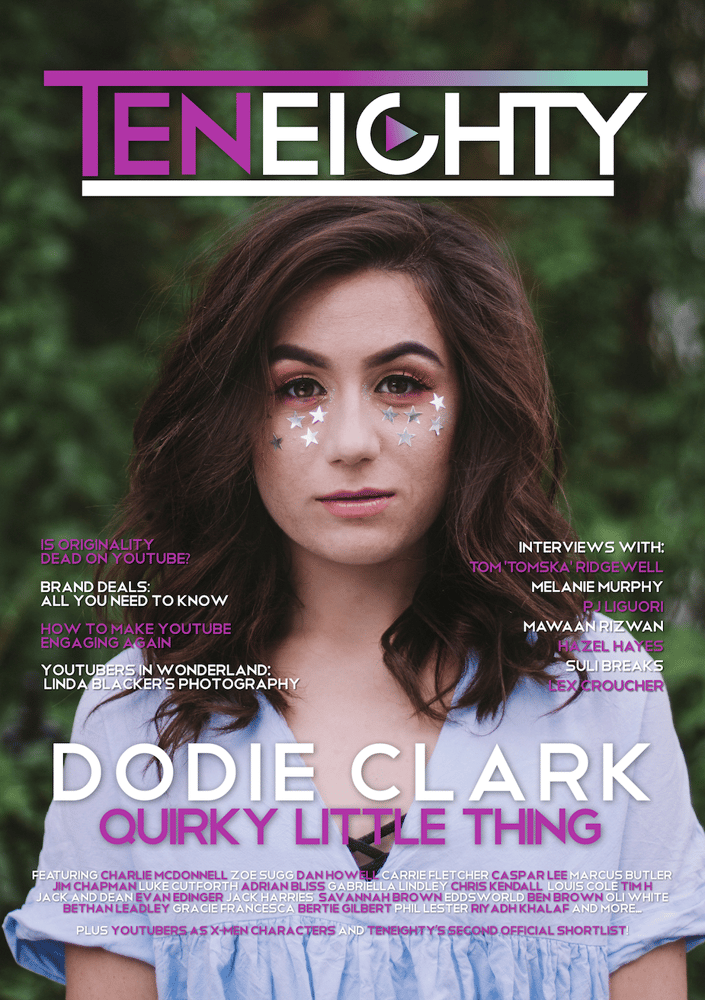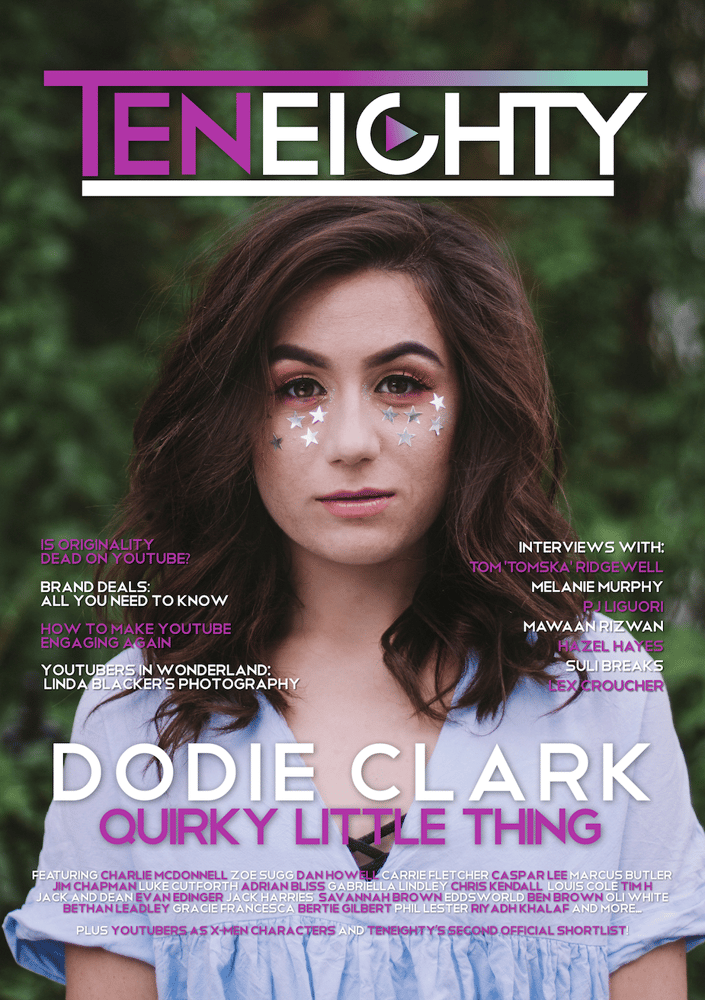 TenEighty Magazine Issue 03 (August 2016)
£5.00
TenEighty present a third physical magazine which features cover interviews with dual cover stars Dodie Clark and Tom 'TomSka' Ridgewell.
The 76-page magazine also includes interviews with Melanie Murphy, Hazel Hayes, and PJ Liguori.
There are also articles such as Facebook Video: The New Champion?, Brand Deals: Everything You Need To Know, Eddsworld: Long May it Spin, Is Originality Dead on YouTube?, If YouTubers Were X-Men Characters, as well as our favourite News Bites, Five of the Best columns, the best of the Weekly Round-Up, TenEighty's 2016 Shortlist, and much more.
The magazine is A4 glossy and aims to serve as a snapshot of the UK YouTube community in 2016.
A limited run is available to purchase online for those who cannot purchase from the YouTube Creator Store in London, UK.
Post and packaging is priced at standard delivery, however, signed delivery is available upon request.