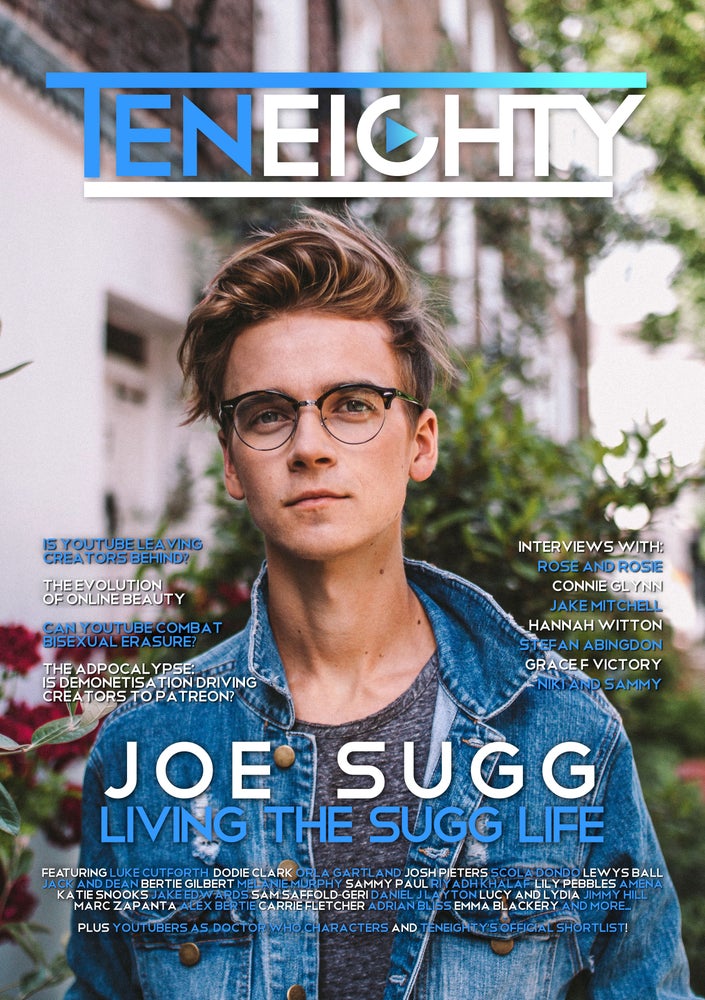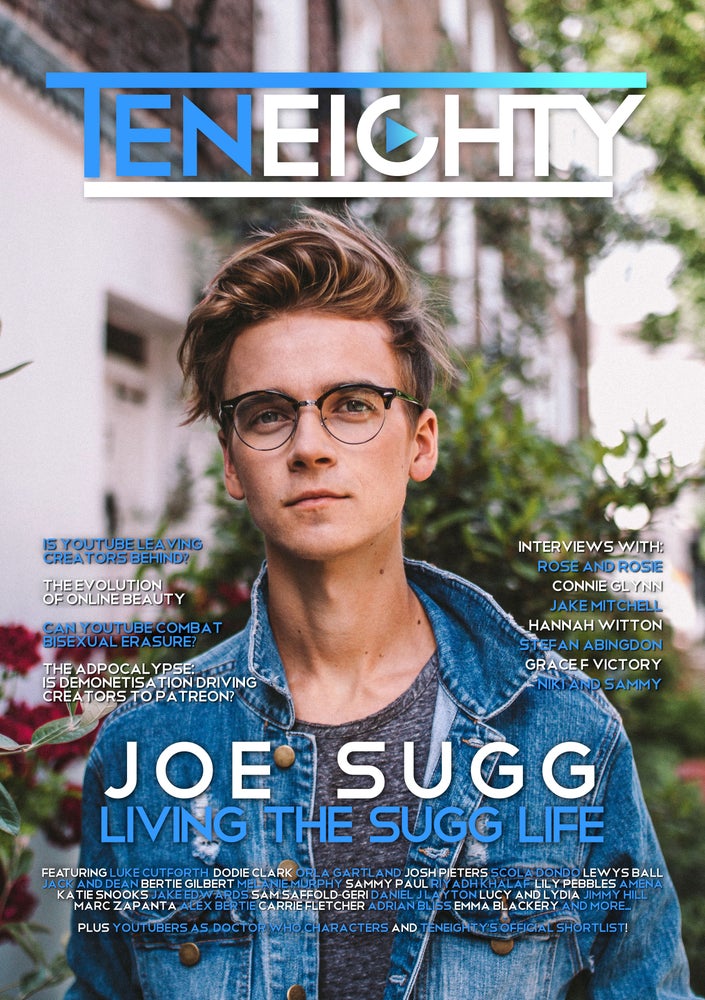 Pre-Order: TenEighty Magazine Issue 04 (August 2017)
£6.00
TenEighty presents a fourth physical magazine featuring an exclusive interview with cover star Joe Sugg.
The 76-page magazine also includes interviews with Rose Ellen Dix and Rosie Spaughton, Connie Glynn, Jake Mitchell, Hannah Witton, Stefan Abingdon, Grace F Victory and Niki and Sammy Albon.
It also features articles such as Is YouTube Leaving Creators Behind?, Can YouTube Combat Bisexual Erasure?, The Adpocalypse: Is Demonetisation Driving Creators To Patreon? and The Evolution of Online Beauty. As well as the best of the Weekly Round-Up, our favourite Five of the Best columns and News Bites, TenEighty's 2017 Shortlist, and much more.
The magazine is A4 glossy and aims to serve as a snapshot of the UK YouTube community in 2017.
A very limited run is available to purchase online for those who cannot purchase from Summer in the City 2017 or the YouTube Creator Store in London, UK.
Pre-orders will be dispatched after Summer in the City 2017 (4-6 August). Post and packaging is priced at standard delivery, however, signed delivery is available on request.